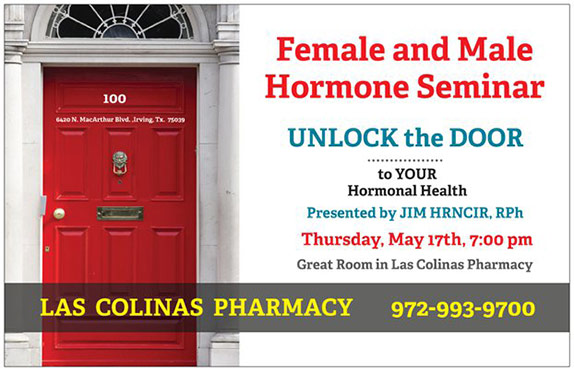 Female and Male Hormone Seminar
Unlock the Door to YOUR Hormonal Health
Get your questions answered. Benefits and Risks of BHRT and how to get started.
Thursday, May 17th
7:00pm
Presented by:
Jim Hrncir, RPh
Great room in Las Colinas Pharmacy
Register now! Seating is limited.
The seminar is FREE, but please RSVP by completing the form below, emailing debbie@lascolinaspharmacy.com or calling 972-993-9700, ext 1.
---
Check back frequently for our current events. To be sure you do not miss an upcoming event, please sign up for our email newsletter.